True or False: There Is a Cure for Dengue

Myths continue to surround dengue, and they could pose danger.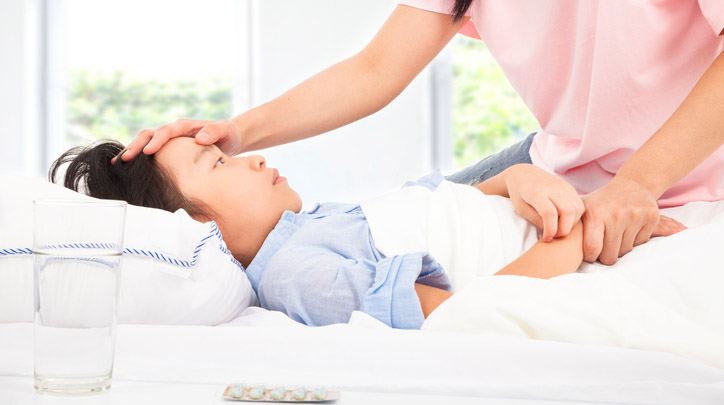 You would think that many Filipinos know all about dengue, from prevention to management. But according to a survey conducted by pharmaceutical company, GlaxoSmithKline (GSK), in 2016, 80 percent of Filipinos think there is a cure for dengue. That is false.

"There's actually no cure," says GSK Brand Activation manager Randy Silva. "There's a vaccine, but when you have dengue, the only thing you can do is manage it." (The Philippine Pediatric Society recommends adminstering the Dengue Tetravalent vaccine to children 9 years old and above. Read more about the vaccine here). 

Silva spoke during the launch of Allied Against Dengue (AAD), a non-profit open platform that aims to empower health providers, organizations, and communities about the disease. SmartParenting.com.ph has been a part of AAD for the second year in a row and is joined by the Department of Health (DOH), Philippine Pharmacists Association, Mercury Drug and CNN Philippines this year.

ADVERTISEMENT - CONTINUE READING BELOW

CONTINUE READING BELOW

Recommended Videos

Silva added the survey further revealed that people seem to be confused about the medication to take once you have dengue. "Only 42 percent know that when managing dengue, you should only use paracetamol. That means that over half of the population still use other types of medicines such as ibuprofen, aspirin, and these might actually be harmful when taken together with dengue." In fact, some think they can also use antibiotics.

In a Smart Parenting article, Dr. Salvacion R. Gatchalian, vice president of the Philippine Pediatric Society (PPS), said that ibuprofen, mefanamic acid, and other nonsteroidal anti-inflammatory drugs (NSAID) should strictly be avoided when dengue is suspected because these have been known to aggravate gastritis or bleeding.

At the launch, Dr. Rhodora Cruz, DOH's National Dengue Program manager, reiterated dengue management means taking plenty of fluids and paracetamol for the fever. She also encouraged people to seek medical consulation at the onset of fever if they suspected dengue. Tthe NS1 Antigen test can also help to catch the disease early.

ADVERTISEMENT - CONTINUE READING BELOW

What other parents are reading

The good news is Filipinos are aware of dengue, and they are looking for the right information. GSK general manager (Philippines) Dr. Ritesh Pandey explained that 80 percent of Filipinos do want to learn more about dengue as it poses a threat to their family's health.

Dr. Pandey said AAD has conducted school caravans and various projects with the governments of the Philippines, Malaysia, Indonesia, Vietnam, Singapore, and Indonesia where dengue poses as a public health problem. 

Our country saw 43,770 cases of dengue fever in the first half of 2017, according to the Department of Health (DOH). While the number is 36.8 percent lower than last year during the same period (69,297 cases were recorded), Metro Manila saw a 24.9 percent rise in reported cases. (Worthy to note: Cases in other regions went down.)

To know more about the signs of dengue, click here. 

To know more about preventing dengue, click here. 



Trending in Summit Network