Real-World Lessons! 5 Places for a DIY Family Field Trip

Here's how you can make family outings a fun learning experience.



School may be back in session, but it doesn't mean learning opportunities pause at dismissal time. Get him to explore, gain new experiences, and have fun at the same time by planning family field trips of your own. "Every new experience helps expand your child's vocabulary and broaden his knowledge," Danielle Willingham, Ph.D., author of Raising Kids Who Read, told Parents magazine. Take a trip to these places for a DIY family field trip your child will love. 

1. Fire station
A trip to the local fire station is a great opportunity to introduce your chlild to the important roles the different jobs in a society play. Explain to him how firefighters, being ever vigilant, help keep families safe. The firefighters can talk about routine and the importance of being prepared. They can also show your child how different protective equipment keep firefighters safe--a great opportunity to talk about fire hazard and safety. Of course, ask (nicely) if a firefighter can slide down the fireman's pole, too.

2. Restaurant kitchen




Got a budding chef? Your child probably already has an idea of how food is cooked by watching you in the kitchen, but the big bowls, giant ovens and bounty of food in a restaurant kitchen will pique her curiosity. Toyo Eatery in Makati already has a fantastic open kitchen layout. Project Pie will prepare and cook your child's custom pizza before her very eyes. Don't just go in restaurants as well. Bakeries, cafés and ice cream houses are other great options. 

ADVERTISEMENT - CONTINUE READING BELOW

CONTINUE READING BELOW

Recommended Videos

What other parents are reading
3. Veterinary clinic
On your pet's next trip to the vet, bring your child with you, too. Call in advance explaining your child's interest in animals and request a tour during a quiet time at the clinic. The vet can explain to your child how to take care of pets, the differences in care each each type of pet may need, and the importance of exercise and good nutrition for pets. Ask how pet owners can tell if their pet is sick and when to take them to the vet. The vet can also explain how his different instruments and tools make the animals feel better. After the trip, help your child set up his own vet clinic with stuffed animals at home. 

4. Garden center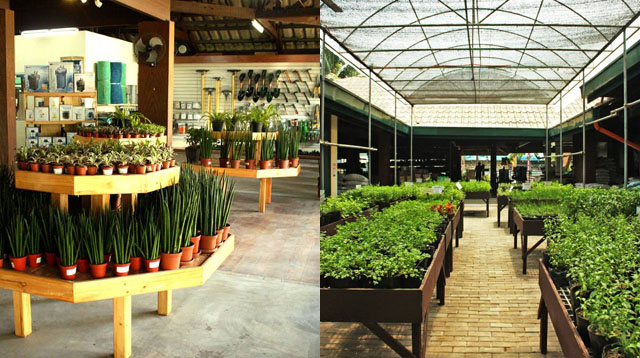 The sprawling urban jungle that is Metro Manila leaves little room for greenery. Take your child to a garden center to learn all about plants. Let a gardener explain how plants are living things, too, and how they provide the many resources that keep humans alive and thriving. Explain how we're responsible for protecting trees and nature and the little ways she can do this. Then, after the trip, you can take a house plant home for your little gardener.

5. Wet market
Get your rain boots on and head to the nearest palengke with your child. Show him how to pick the best produce and meat cuts. Introduce him to your suking tindera and let her explain how and where she gets the produce she's selling. He'll love seeing the live fish in basins and tasting a free sample of fresh fruits. And, when you get home, you can make a meal together using the fresh ingredients you just bought. Before you go to the market, however, remember to prep your child on what to expect--smells and sounds included. 
ADVERTISEMENT - CONTINUE READING BELOW

Trending in Summit Network