Netizens Shame Chrissy Teigen for Bringing Her Daughter to the Dentist

Some of the American model's Instagram followers have other opinions about Luna's visit to the dentist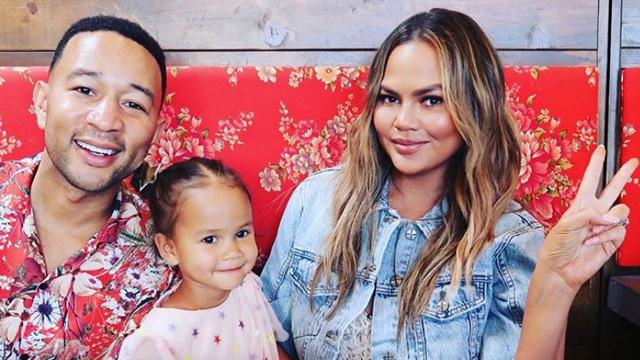 Every parent wants to do right by her children — to feed them right, make them feel loved, and to give them the best possible care. Chrissy Teigen, wife of musician John Legend and mom to daughter Luna, 3, and son Miles, 1, thought she was doing exactly that. But of course, the Internet had something to say.

In June, the 33-year-old cookbook author and model posted a video on Instagram of an important moment in Luna's life. She excitedly captioned it, "So proud of my toons at her first dentist appointment!!" 

However, Chrissy didn't expect to receive backlash for it. She was, after all, looking after her child's oral health by bringing her in for an appointment.

ADVERTISEMENT - CONTINUE READING BELOW

CONTINUE READING BELOW

Recommended Videos

It appears that some of her followers felt that bringing her daughter to have her teeth checked for the first time at 3 years old was too late.

"First? They made us start at 6 months LOL," one commenter said. 

Said another, "Her FIRST dentist appointment?! You mean her first dentist appointment that she said no to."

Ever the pro, and by now used to receiving criticisms online, she replied, "Was waiting for this. U guys never fail me." 

What other parents are reading

Many of Chrissy's followers came to her defense and said their kids were older when they went for their first dentist visit, assuring her she's doing a great job at being a mom, and that 3 years old is just the right age to bring a child to the dentist. A number of other parents chimed in in support. 

What do the experts say?

As a matter of fact, the Philippine Pediatric Dental Society tells parents that the appearance of the first tooth should signal the parents to bring their children for their first dental visit. "It should be done no later than age 1, or as early as when the first tooth erupts," says pediatric dentist Dr. Nina Tayag-Atotubo.

ADVERTISEMENT - CONTINUE READING BELOW

She adds, "Do not bring them when there is already a problem or if there is already pain because they will associate going to the dentist with something painful."

However, if parents feel their child is too young to have a dentist's appointment before age 1, Dr. Angelica Rae M. Villaseñor, a pediatric dentist from Taguig, assures, "The attention span of children ages 1 to 3 is very short, so I make it a point that the first dental visit will be quick, [no more than] 30minutes." She also shares these tips for a tantrum-free visit to the dentist. 

Nonetheless, Chrissy's followers admire her for being a wonderful mom, and advised her to just ignore the negativity of others who feel they know better. We agree! Like we always say in the Smart Parenting Village, you do you, mom!

Trending in Summit Network