LJ Reyes Thankful for Hands-On Partner Paolo: 'Kulang Na Lang Sya Magpadede!'

The actress says her partner Paolo Contis is such a "team player"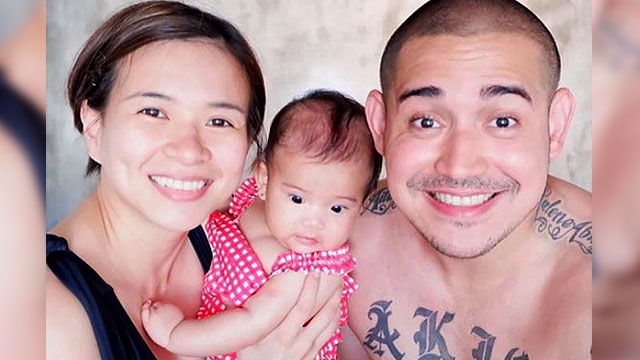 Being a mother entails a lot of work, more so if you have a newborn or a baby who is absolutely dependent on you.

In fact, it is during the first few months of life when extra hands are most invaluable as you nurse your baby and adjust to her needs, while your body also heals and recovers. What an even greater blessing if those extra set of hands belong to your partner or husband!

This is exactly what actress LJ Reyes is most thankful for. In her Instagram post on July 2, LJ wrote an appreciation post for having a reliable partner in actor Paolo Contis, whom she says is not afraid to "get [his] hands dirty," so to speak, in caring for their six-month-old daughter, Summer Ayana. 

ADVERTISEMENT - CONTINUE READING BELOW

CONTINUE READING BELOW

Recommended Videos

"When I'm done feeding Summer, he makes sure she burps. When I'm so tired in the morning due to lack of sleep, he takes her with him for some morning coffee so I can sleep some more! 

"I know mothers are the nurturers, but I salute fathers who literally get their hands dirty (sa pagpalit ng diaper)."

ADVERTISEMENT - CONTINUE READING BELOW

What other parents are reading

Truly, Paolo has been hands-on with his and LJ's first child since Summer was born in January. A natural comic, the third-time father has been documenting moments with his newborn daughter on his Instagram account, and giving a humorous take on fatherhood. 

ADVERTISEMENT - CONTINUE READING BELOW

LJ and Paolo are also happy to celebrate small successes each day, and any parent would be able to relate:

"The face we make when we've gone through a day full of nursing, nappy changing, dancing (the baby to sleep), washing pump parts and storage bottles, and I was able to answer calls and emails, at may energy pa to watch some series or talk without falling asleep!"

ADVERTISEMENT - CONTINUE READING BELOW

And 24 hours in a day may not be enough for everything a parent needs to do, but LJ is glad she gets a lot of help from Paolo. 

"Sa totoo lang, 24 hrs a day is hardly enough for all the duties and responsibilities! But you know, I'm glad @paolo_contis is such a team player!

ADVERTISEMENT - CONTINUE READING BELOW

"Kulang nalang sya na magpadede kay Summer!" she quips.

Besides Summer Ayana, LJ also has a son, Ethan Akio, who is turning 9 years old this month. 

Trending in Summit Network