Being Gentle Won't Spoil Your Kids: How to Use It as a Discipline Strategy

You'll be raising a self-disciplined child who wants to behave.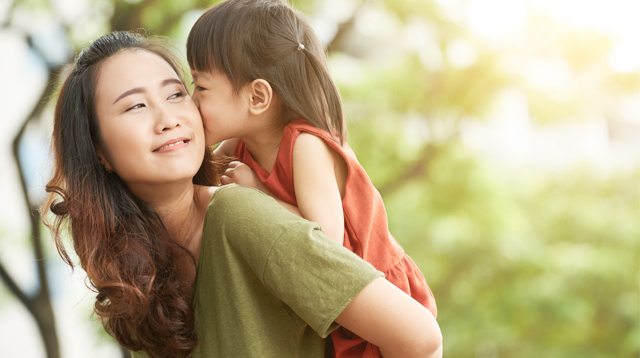 In 2018, the American Academy of Pediatrics (AAP) called for a ban on spanking as a disciplinary action, citing the harmful effects of corporal punishment on children. Now, the Canadian Paediatric Society (CPS) is also taking a stand. In its latest position statement, the CPS is asking all primary care practitioners to encourage positive parenting and shift away from shaming, blaming, and other forms of negative discipline.

What is positive parenting?

Positive parenting, also called positive discipline, is an approach that aims to correct children's misbehavior with gentle disciplinary responses. It puts emphasis on clear communication with the child, empathy, mutually acceptable compromise, and preventive actions. It also opposes any negative consequences carried out by the parents, like time out, privilege removal, and physical punishment.

The concept was introduced by Dr. Joan Durrant, a Canadian child-clinical psychologist, Associate Professor of Family Social Sciences at the University of Manitoba, and author of Positive Discipline in Everyday Parenting. It is built on the 4 principles of effective parenting — focusing on identifying long-term goals, providing warmth and structure, understanding how children think and feel, and problem-solving.

What other parents are reading

Characteristics of positive parenting

In her book, Durrant cites the major characteristics of positive parenting, namely:

finding long-term solutions that develop self-discipline in your child
having clear communication about your expectations, rules, and limits with your child
nurturing a mutually respectful relationship with your child
teaching your child life-long skills
increasing your child's competence and confidence to handle challenging situations
teaching courtesy, non-violence, empathy, self-respect, human rights and respect for others

ADVERTISEMENT - CONTINUE READING BELOW

What other parents are reading

What positive parenting teaches kids

In positive parenting, children are taught appropriate behavior rather than being punished for inappropriate behavior. "This approach respects the essential dignity of children and presumes they are capable — with help — of problem-solving and self-control," according to the CPS statement.

The aim is to foster a child's independence and communication skills, and nurture her abilities in getting along with others, managing her feelings, solving problems, setting goals, and taking responsibility for her behavior. Ultimately, the hope is that children grow up to be emotionally intelligent adults through positive parenting.

Adopting a positive parenting mindset

When you employ positive parenting techniques, you are cultivating a better parent-child relationship. But today's parents may be at a loss on how to practice positive parenting since many of their parents didn't use it with them, said Dr. Andrea Feller, a member of the CPS early years task force that wrote the position statement, in an interview with CBC News.

Filipino parents may have grown up with strict discipline techniques that include punishments like spanking, shaming and blaming, but experts have already established that negative discipline increases aggression in the long run and is ineffective in teaching a child responsibility and self-control. New evidence also suggests that it may cause harm to the child by affecting normal brain development.

Should you feel conflicted with the way you were raised and starting on positive parenting, Feller's advice is for parents to trust themselves. "Parents are a child's first, best and most important teacher," she says.

ADVERTISEMENT - CONTINUE READING BELOW

Recommended Videos

What other parents are reading

Laura Markham, a psychologist and parenting expert, shares some guidelines on how to practice positive parenting.

1. Regulate your own emotions.

Learning to identify and understand your emotions will help you become more patient and "emotionally-generous" toward your child.

2. Before you discipline your child, think whether it will strengthen or weaken your relationship with her.

When kids see their parents are making an effort to understand and be on their side, the children are motivated to follow their parents' lead when they can, says Markham. "That connection is also the only reason children willingly follow our rules," she says.

Choose "loving guidance" instead of punishment. It sets limits and reinforces expectations as needed, but in an emphatic way that will help your child focus on improving behavior instead of retaliating with anger.

What other parents are reading

3. Begin correcting your child's behavior by reaffirming the connection.

Markham says that children misbehave when they feel bad about themselves and disconnected from us. To reinforce that connection, try this: Kneel or squat down to your child's eye level when talking to or disciplining her

"Active listening is one of the most important ways you can send the message, 'You're important to me.' Get down on the child's level, lean in and make eye contact," child development expert Gill Connell writes in A Moving Child Is a Learning Child.

Positive parenting also encourages parents to use "I" statements. For example, instead of asking, "What's wrong with you?" say, "I don't like it when you do that."

ADVERTISEMENT - CONTINUE READING BELOW

4. Set limits but don't forget to show empathy.

Positive parenting is not permissive parenting — you are not letting your child do whatever he wants. But while you are enforcing your rules and limits, you can do so while acknowledging your child's feelings.

What other parents are reading

5. Your child will respond more to your feelings than to what you say.

Find a way to say "yes," instead of "no," even while you set your limit, says Markham. For example, say, "Yes, it's time to get ready for bed, and yes, I will help you wash up, and yes we can read a bedtime story, and yes, I love you." When you request with love, your child will also respond in kind.

6. How you treat your child is how she will learn to treat herself.

When you are harsh toward your child, she will also be harsh on herself. Studies show that hitting a child, yelling or shaming them can elevate stress hormones and lead to changes in their brain's architecture. Verbal abuse is also linked to mental health problems in adolescent and teens.

If your child grows up with your loving guidance, she will learn also learn to treat herself with kindness. In that way, she'll be able to channel your positive parenting to set goals and have the self-discipline to attain them.

What other parents are reading

Using time-in instead of time-out in positive parenting

In its updated policy, the AAP recommends various disciplinary methods to replace spanking, including establishing a clear relationship between behavior and consequences, rewarding positive behavior, and time outs.

Time out as a disciplinary tool is intended to be a "break" in the child's behavior, where a parent ignores the child until both of them calms down. Various studies over the years have found it effective at reducing misbehavior in kids ages two to six years old. However, the CSP is saying that its efficacy should be re-examined.

Instead, the CSP is promoting "time-in" as part of positive parenting. "The caregiver invites the child to sit and talk about their feelings and behavior in an age-appropriate way," according to the CSP. "Time-in emphasizes connection and comfort."

Feller tells CBC News, "Time outs have a place," but should be considered a "last resort" since it can also become a form of punishment.

Kids under the age of three who are put on a time out won't understand why their parent is ignoring them. They will feel isolated and feel like their parent has turned them away. Often, it is just the parent who needs a break, says Feller.

Positive parenting is all about raising a child who wants to behave. That won't happen if both of you are bursting with emotions. So, keep calm and discipline with compassion — it's a more effective motivator over time.

ADVERTISEMENT - CONTINUE READING BELOW

What other parents are reading

Celebrate your pregnancy milestones!


Enter your details below and receive weekly email guides on your baby's weight and height in cute illustration of Filipino fruits. PLUS get helpful tips from experts, freebies and more!

You're almost there! Check your inbox.


We sent a verification email. Can't find it? Check your spam, junk, and promotions folder.

Trending in Summit Network